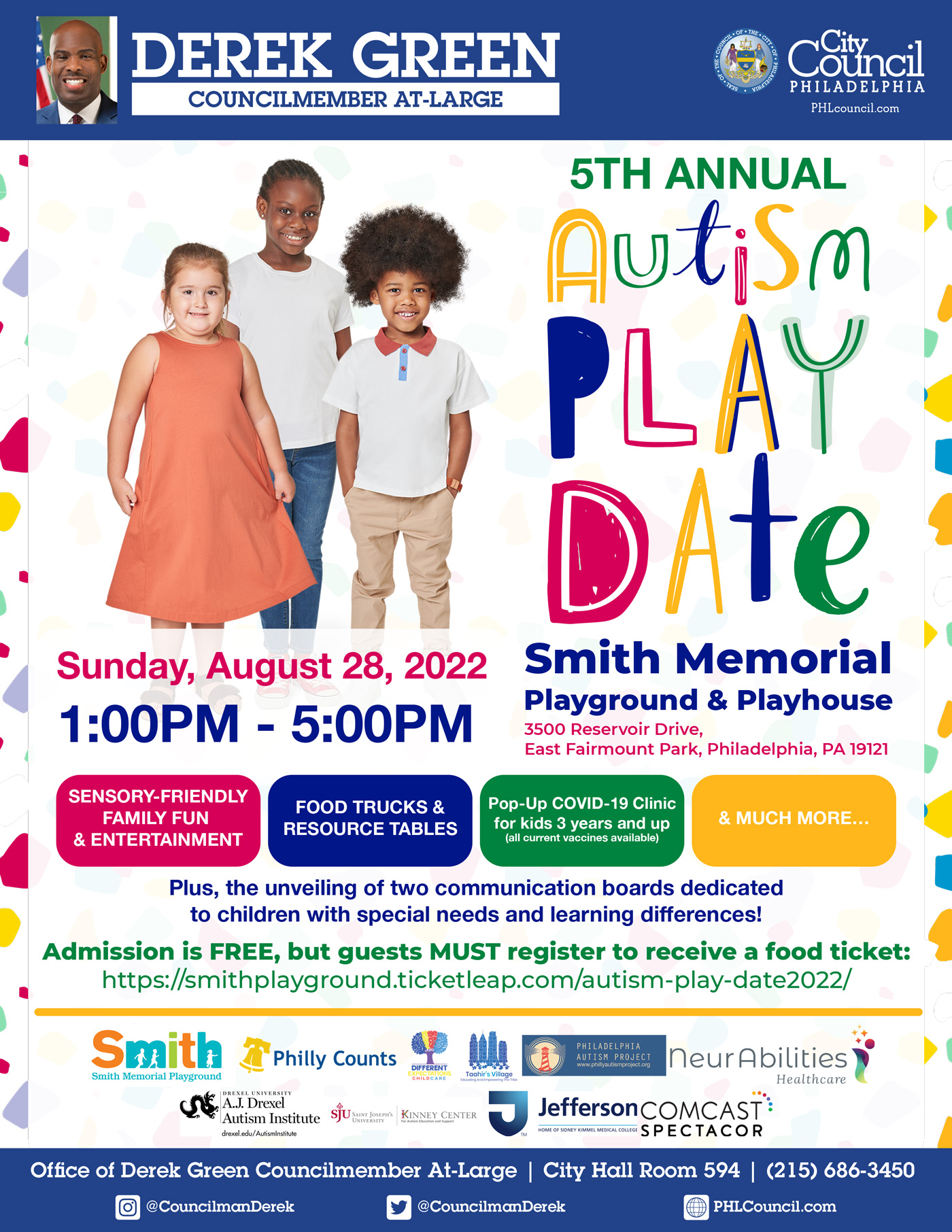 NeurAbilities Healthcare is proud to be a sponsor of this event…
Councilmember Derek Green presents his annual Autism Play Date at Smith Memorial Playground. This is a FREE, fun-filled afternoon for youth (grade school to high school age) and their families to enjoy fun on the Playground, sensory friendly activities, food, and information about autism resources.
Smith Memorial Playground & Playhouse
3500 Reservoir Drive, East Fairmount Park
Philadelphia, PA 19121
Smith Memorial Playground & Playhouse offers a free, safe place for children and families to play. The 6 1/2 acre Playground includes the Ann Newman Giant Wooden Slide and more than 50 pieces of unique, age-appropriate and accessible pieces of play equipment. The 16,000 square foot Playhouse, designed for children 5 and younger, gives them a chance to drive the train, cook in the kitchen, ride tricycles in Smithville and much, much more!