Comprehensive Evaluations
A neurology evaluation is an important first step in understanding your symptoms. Our expert, board certified clinicians will assist you in determining if there is an underlying neurological or medical cause for your or your child's condition or illness. 
The initial evaluations are comprehensive, including:  
discussion of the presenting problems and concerns for you or your child

review of past medical, neurological, neuropsychiatric and educational difficulties and issues

review of relevant past medical or other records

complete physical and neurological examination

discussion about our clinical findings and diagnostic impressions

 

suggestions for further diagnostic testing

outline of treatment recommendations

 

comprehensive written report

 
After the neurological evaluation, you and your child will have periodic follow-up visits and continuous access to our interdisciplinary team of experts and professionals, every step of the way.
Neurological Testing
At NeurAbilities Healthcare, we are skilled at using non-invasive state-of-the-art technology tools to test brain function. Our experts use these tools to gain a better understanding about each person's functional abilities–cognitive, intellectual, emotional, motor, etc. 
It may also be necessary to take a closer look at brain structure with imaging like magnetic resonance imaging (MRI), computerized tomography (CT), or more. These tests give us insight about neurological status. 
Please call us to schedule testing: 856-346-0005.
Personalized Treatment
We take a personalized approach when it comes to treatment, targeting ways to address underlying mechanisms and treat symptoms that are unique to you or your child. 
Together, we explore optimal interventions that may or may not include medication. Medication may be an important part of the treatment plan, but non-medication interventions may also be helpful. Some non-medication interventions include cognitive behavioral therapies, creative arts therapies, and applied behavior analysis and behavior therapy. 
Wherever you are in your journey, we know it's unique to you or your child. We are with you on the journey.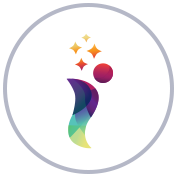 At NeurAbilities Healthcare, we are proud of the services we provide and the strength of our relationships with patients and families. We share in their improvements and successes every day. Watch these stories for more inspiration.
NeurAbilities is a proud member of CNNH NeuroHealth.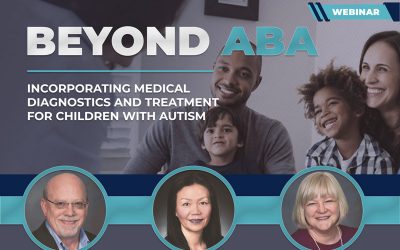 BEYOND ABA: Incorporating Medical Diagnostics and Treatment for Children with Autism October 25th, 2022 5:00 - 6:00 PM Individuals with ASD and...
Join Our Newsletter
Receive program updates and educational materials on a variety of topics.