What is IBHS?
IBHS (Intensive Behavioral Health Services), formerly BHRS, provides therapeutic behavioral service coverage for children in Pennsylvania through the age of 21 years old with mental, emotional, and behavioral concerns.
Different types of services can be accessed through IBHS such as ABA therapy, Group Therapy and Individual Therapy services including psychological evaluations, mobile therapy, and behavior consultation. Not all providers offer all services, however, NeurAbilities provides IBHS services that are medically necessary for children and is a licensed provider of IBHS services license number 145810 initiated on 2/11/2020 and renewed 2/11/2021.
IBHS at NeurAbilities
At NeurAbilities Healthcare, we are pleased to offer IBHS services in many areas of Pennsylvania. Children and young adults who will benefit from our IBHS services will include those with diagnoses such as:
Autism Spectrum Disorder and other neurodevelopment disorders
ADHD
Anxiety Disorders
Depressive Disorders
The services that we provide under IBHS include the following:
Biopsychosocial evaluations
Individual Services (in clinic, home, school and community settings)
ABA Services (in clinic, home, and community settings)
Individual Services including Behavior Consultant Support, mobile therapy and Behavior Health technicians
Group applied behavior analysis services
We are currently enrolling for our clinic locations in Bala Cynwyd, King of Prussia, and Allentown Pennsylvania.
Who is Appropriate for IBHS Services at NeurAbilities?
IBHS services may be recommended by a medical doctor or psychologist for children with behavioral, mental, or emotional concerns. Services will be recommended based on each child's individualized needs and medical necessity.
Children recommended for ABA services will receive an individualized evaluation to determine the intensity and frequency of services needed, based on research-based protocols of Behavior Analysis and CASP guidelines. As each child is unique with individualized developmental needs, goals will be developed per child based on each child's individual strengths, deficits, and maladaptive behaviors.
The goal of the program is to provide services in the least restrictive setting and to create a functional family environment which maintains the child's development. While intensive services may initially be conducted in a clinic setting to promote initial skill development, therapy will also be provided in the setting in which the child lives and functions, including the home, community, or school.
The IBHS Team at NeurAbilities
The IBHS team works with families and children, up to the age of 21, in providing biopsychosocial evaluations and behavioral services.
The IBHS Team for ABA services can be composed of Board Certified Behavior Analysts (BCBA), Behavioral Specialist Consultants (BC-ABA), Registered Behavior Technicians (RBT), or Behavioral Health Technicians (BHT). The team is supervised by Board Certified Behavior Analysts (BCBA). Licensed psychologists provide expert diagnostic evaluations. The goal of IBHS services is to provide behavioral supports and skill acquisition in clinic, home, school and community settings.
hidden
How do I qualify for Medical Assistance to Access IBHS?
Families whose children have a diagnosis related to mental, emotional or behavioral needs may apply for Medical Assistance/Medicaid. Individuals in Pennsylvania eligible to receive Medicaid can start the application process in any of the following ways: Online using the COMPASS website: https://www.compass.state.pa.us/compass.web/Public/CMPHome • Phone Call 1 (866) 550-4355 Paper Copy using the DHS website: https://www.dhs.pa.gov/Services/Assistance/Pages/Medical-Assistance.aspx In office: Bucks County Assistance Office–1214 Veterans Highway, Bristol, PA 19007-2593 | Phone: (215) 781-3300 Chester County Assistance Office–100 James Buchanan Drive, Thorndale, PA 19372-1132 | Phone: (610) 466-1000 Delaware County Assistance Office Headquarters–701 Crosby Street, Suite A, Chester, PA 19013-6099 | Phone: (610) 447-5500 Montgomery County Assistance Office, Norristown District–1931 New Hope Street, Norristown, PA 19401-3191 | Phone: (610) 270-3500 Philadelphia County Assistance Office Headquarters–801 Market Street, Philadelphia, PA 19107 | Phone: (215) 560-7226
NeurAbilities is Contracted for IBHS Medicaid services in the following counties:
Lehigh
Northampton
Montgomery
Delaware
Bucks
Lancaster
Dauphin
Allegheny
Chester (CCBH)
York (CCBH)
Adams (CCBH)
Berks (CCBH)
Philadelphia (CBH)
For families who are not yet in network with IBHS NeurAbilities is in-network with the following private insurances for behavior services:
hidden
Private Insurances for Behavior Services:
Aetna
Cigna
Optum
Independence Blue Cross Blue Shield
Keystone Healthplan East
Medical Services
IBHS services at NeurAbilities DOES NOT include medication management at this time, nor does it cover any medical services, such as neurology, developmental pediatrics, neuropsychology or HD-EEG testing.
NeurAbilities has medical offices in King of Prussia, PA and Wall Township and Voorhees, NJ.
Services at these locations include:
hidden
NeurAbilities is In-Network with the following Private Insurances:
Amerihealth PPO
Amerihealth HMO
Amerihealth Administrators
Cigna
Independence Administrators
Independence Blue Cross (IBC)
Horizon Blue Cross Blue Shield of NJ (no Medicaid coverage)
Qualcare
Keystone Health Plan East
Empire Blue Cross
Highmark Blue Cross Blue Shield
Capital Blue Cross Blue Shield
Personal Choice
Multiplan
Opt-Out Medicare
Tricare Humana Military
Providing Essential Services During The COVID-19 Pandemic
At NeurAbilities, we understand the urgent need to maintain the health and well-being of our patients. That is why we have made every effort to continue offering ABA programs in our clinics, in your home, and via telehealth. Our clinical team has developed robust COVID-19 safety protocols compliant with federal and state regulations, as well as a "mutual safety pledge" that must be signed by patients and staff, prior to beginning ABA services. We are here for you during this difficult time, to continue offering essential ABA therapy services in a safe and responsible manner.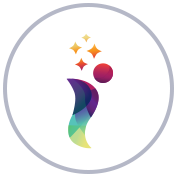 At NeurAbilities Healthcare, we are proud of the services we provide and the strength of our relationships with patients and families. We share in their improvements and successes every day. Watch these stories for more inspiration. NeurAbilities is a proud member of CNNH NeuroHealth.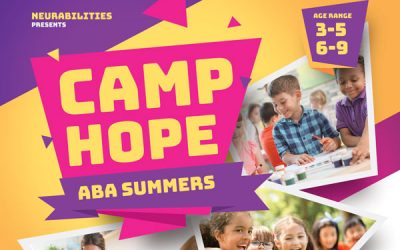 August 01-26 |2 Locations in NJ & PA | Freehold | NE Philly | Half Day Schedules The NeurAbilities ABA Program is now enrolling children for...
Join Our Newsletter
Receive program updates and educational materials on a variety of topics.