Evaluating and Testing for Autism
Our NeurAbilities team will tailor evaluations and testing recommendations based upon an individual's specific needs.
To assess for autism or ASD, we may use any of the following gold standard screening tools including the Autism Diagnostic Observation Schedule, Second Edition (ADOS-2), Autism Diagnostic Interview, Revised (ADI-R), Social Communication Questionnaire (SCQ), Social Responsiveness Scale (SRS), or an evaluation by a developmental pediatrician.
We administer a fixed battery of tests and additional procedures based on the underlying question, clinical information from parents, teachers, and other service providers, in order to address areas of concern that are identified once testing is underway.
Give us a call to schedule an evaluation or testing: 856-346-0005.
Services We Provide
Our team of physicians and ADOS-trained clinicians at NeurAbilities Healthcare is available to evaluate your child and collaborate with the behavioral team to personalize a treatment plan.
For individuals with a diagnosis of autism, ABA therapy services are covered by insurance in all 50 states.
About Autism
Autism, or Autism Spectrum Disorder (ASD) is a complex developmental disorder typically showing signs and symptoms at an early age. Presently, there are no biomedical tests to diagnose autism, instead, autism is characterized by a series of behavioral patterns and skill deficits. 
Due to the broad range of differences in the presentation of symptoms, autism is considered a spectrum disorder. Individuals with autism typically have difficulty with communication (verbal and non-verbal), repetitive behavior patterns, social skills and executive functioning. It is a neurobiological disorder involving impairment of early brain development. 
While there is no specific medical test, healthcare providers look at known behavioral and neurodevelopmental issues affecting individuals, in order to diagnose autism or ASD.  
Signs of Autism
How and when autism presents itself is unique to each child, although autism can be diagnosed as early as 14 months but typically around three years of age. 
Some of the signs that may initially surface for your child are typically in the areas of communication skills and social interactions. 
If you or your family's pediatrician/physician observe any of the following, consider evaluation as soon as possible by a specialist skilled in providing an autism diagnosis:
hidden
View the Signs of Autism
No babbling by 12 months

No pointing or gesturing by 12 months

No single words by 16 months

No two word phrases by 24 months

Loss of previously acquired developmental skills, especially language

Lack of joint attention (i.e., your child does not draw others' attention to objects in the environment)

Your child does not respond to his/her name

Lack of pretend, imitative and functional play appropriate to your child's developmental age

Failure to develop peer relationships appropriate for your child's developmental age

Your child does not imitate others' behaviors

Your child is rigid in routines or has very difficult transitions

Your child engages in repetitive or stereotypical behavior

Your child has unusual or exaggerated responses to sensory stimuli (for example, covers his/her ears or becomes very upset with loud noises, cannot have tags in clothing, will avoid foods of certain textures)

Your child has trouble relating to others or not have an interest in other people at all

Your child avoids eye contact and wants to be alone

Your child appears to be unaware when other people talk to them but responds to other sounds

Your child repeats or echoes words or phrases said to them, or repeat words or phrases in place of normal language (echolalia)

Any persistent family, physician or teacher concerns about your child's development or behavior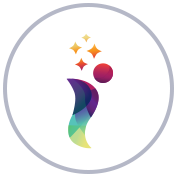 At NeurAbilities Healthcare, we are proud of the services we provide and the strength of our relationships with patients and families. We share in their improvements and successes every day. Watch these stories for more inspiration. NeurAbilities is a proud member of CNNH NeuroHealth.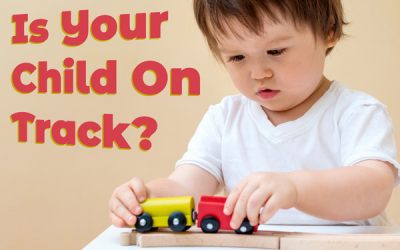 Your free guide to: tracking your child's developmental milestones, answers to frequently asked questions provided by expert doctors, tips for...
Join Our Newsletter
Receive program updates and educational materials on a variety of topics.