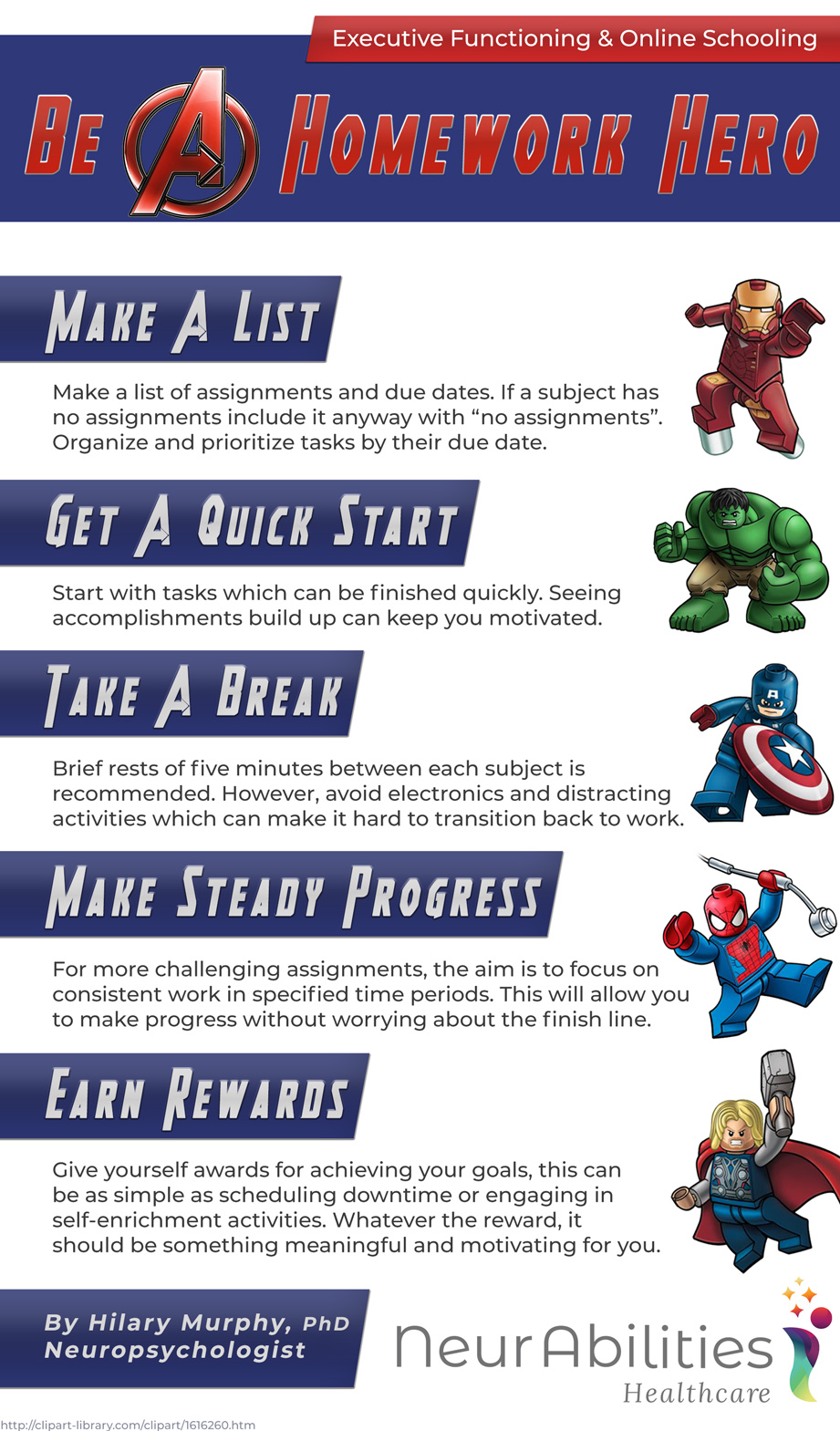 By Hilary Murphy, PhD
NeurAbilities Neuropsychologist
MAKE A LIST
Make a list of assignments and due dates. If a subject has no assignments, include it anyway with "no assignments". Organize and prioritize tasks by their due date.
GET A QUICK START
Start with tasks which can be finished quickly. Seeing accomplishments build up can keep you motivated.
TAKE A BREAK
Brief rests of five minutes between each subject is recommended. However, avoid electronics and distracting activities which can make it hard to transition back to work.
MAKE STEADY PROGRESS
For more challenging assignments, the aim is to focus on consistent work in specified time periods. This will allow you to make progress without worrying about the finish line.
EARN REWARDS
Give yourself rewards for achieving your goals. This can be as simple as scheduling downtime or engaging in self-enrichment activities. Whatever the reward, it should be something meaningful and motivating for you.