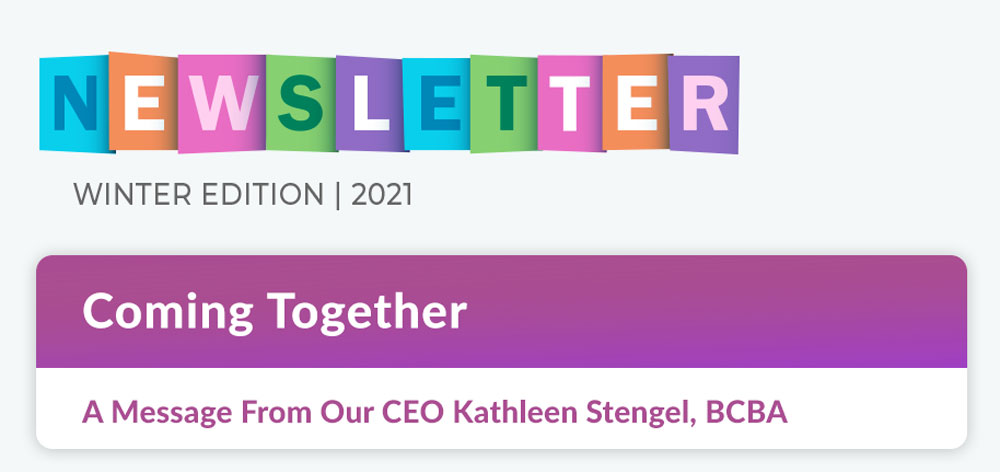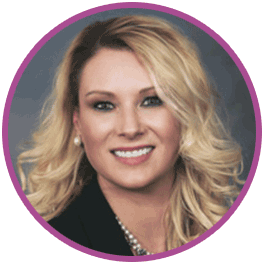 As I reflect on 2020, I realize that despite being socially distant, we all came closer together. This happened across the world. This happened at NeurAbilities.
As an organization, we came together to provide medically necessary services, safely, and extend ongoing resources to the community. We quickly transitioned to providing telehealth visits while implementing extensive safety protocols for in-person visits. Our team mobilized to deliver 16 webinars for family and professionals, create 15 activity videos, and produce 19 original infographics. We accomplished more over nine months in 2020 than we did in any single year before.
We started 2020 by rebranding a 14-year-old company and expanding services to care for additional patients. We put "Hope on the map" (we named our logo "Hope") when we opened three new ABA treatment clinics in New Jersey and Pennsylvania and doubled our workforce, hiring across all departments and all locations. We also added additional insurance networks to our list of payors, including Medicaid in Pennsylvania for behavioral health services. This list will continue to grow.
While much of our togetherness was virtual, our team stayed true to our values of compassion, collaboration, excellence, integrity and joy for the benefit of our patients and our community. Our team remained focused on quality services for continued positive patient outcomes.
Looking forward to 2021 we have hope for continued progress in treatments for COVID as we support one another in coping with the change to a "new normal". What will not change is our commitment to our values and our mission to transform the lives of patients through precision medicine, behavior sciences, and therapeutic treatments with compassion, dignity, and respect. Welcome 2021!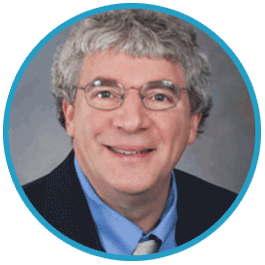 The COVID-19 pandemic has led to tragedy and destruction throughout the world. However, humans are resilient and resourceful, and will beat this scourge, as we have with many other epidemics and pandemics throughout history. Even during catastrophes, there are many lessons to be learned that can create opportunities for improvement and progression.  
Although lockdowns and remote schooling have created mental and financial pain and stress, there have been silver linings of more family time, the ability to observe our children's classroom education, and reconnecting, albeit often electronically, with friends and relatives. Maybe there was the adoption of a new puppy or kitten, eating healthier by increasing home cooking of fresh foods, getting more sleep, or starting a deferred fitness routine. Many have realized that working from home is a viable option, which has led to reduced stress from commuting. Likewise, health care has undergone a major transformation prompted by the pandemic.  
The COVID-19 crisis has exposed many of the flaws in U.S. health care delivery systems. But it has led to many innovations, such as the creation and deployment of new and novel vaccines in record time, development of effective anti-viral and immune therapies, and a rapid transformation to telemedicine. In particular, the delivery of services remotely or virtually has caused a major reconsideration of how health care is delivered. Although the need to reduce viral transmission between patients and health care providers (HCP) was the major driver for widespread implementation of telemedicine, we have realized how useful it can be for all involved.  
Patients and families, as well as HCP, can save the time and expense of travel to medical offices, and bad weather is no longer an obstacle. Services can be easily provided to geographic areas devoid of certain specialties, and behaviorally challenged individuals can be observed in their naturalistic environment without the inducement of anxiety that can occur in office settings. Although medical office and hospital visits will continue to be needed for many types of evaluations and procedures, telemedicine will continue to be a major method for health care delivery.  
Another fallout of this plague has been the recognition that poor health makes us more susceptible to the ravages of pandemics. This realization should be a wake-up call for paying more attention to our health and the health of those you cherish. Healthy lifestyles and choices will boost your immune systems, help prevent and fight infections, and be able to better endure the stressors of pandemic-related lockdowns and other restrictions. This pandemic has reminded us that relatively simple protective measures are powerful ways in which we can generally reduce our chances of contracting infections.  
It has not been easy to fully embrace the lessons from 2020, but at least we can appreciate the silver linings and move forward with confidence that with perseverance, innovation and resiliency, we will prevail and grow.  
Stay safe and be well.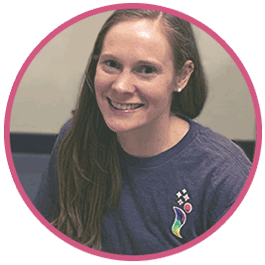 Jen Schwartz was working at a part time job in a daycare when it happened. At that time, she was a high school student who was pondering a career as a teacher, a special education professional or a social worker. She watched an ABA therapist work with a child who was having difficulties with communication skills and following directions. She saw the strides the child was making and was amazed. She remembers thinking about the therapist, "What kind of magic are you working?" and was intrigued.
This experience inspired Jen to research and pursue a psychology degree with a specific focus on behavior analysis. She learned that ABA therapy was not magic, but an evidence-based therapy which can promote an increase in positive behavior, communication skills and social skills, thus bringing a greater level of independence and well-being to not just a child, but also a family.
Jen's experience includes working with children who need early intervention and teenagers living in a residential home. She loves working with any individual and encouraging their growth but has a soft spot for teenagers. Helping a teenager change a negative behavior which has been ingrained for a long time is a challenge, but incredibly rewarding.
How did Jen, who was previously working in Massachusetts, choose to work at NeurAbilities? She learned of NeurAbilities and was immediately attracted to the interactive collaboration between the medical, psychological and behavior teams.
Having a medical team who could give support on how she could provide better treatment to children who have anxiety or depression and who are in need of behavioral therapy was a game changer for her. Her work in ABA, which includes a good deal of data collection and data analysis, may, in turn, be helpful to her medical colleagues, especially for children with limited language skills. During her sessions, she may observe different behaviors or triggers, for example, which may be a precursor for a migraine.
Seeing a child come through our clinic doors for a session makes Jen smile. Knowing that a child is excited and happy to see her and to visit our beautiful clinic enhances the progress that can be made with that child. Having a dedicated space, with materials at hand and the ability to work individually with a child without any outside distractions, allows great opportunity for the child's growth. Jen feels that her experience working in the clinic, daycares, schools, and in homes with a child and their family has made her a more well-rounded professional.
And the future? The future holds great things for this compassionate, thoughtful and dedicated woman, who is also interested in research and training others to provide high quality services which will ensure that the magic of promoting a child's development continues.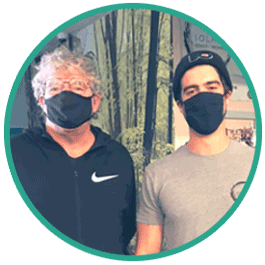 At NeurAbilities, we are honored to work with individuals and their families who are diligently seeking answers to concerns about brain functioning, development, and behaviors. As a collaborative team, we make great strides in finding solutions that bring hope to our patients and their families for increased independence, relief, and an overall improved quality of life.
We are grateful to the many patients who share their stories of hope, perseverance, and success to inspire and encourage others who are still on their journey to find answers.
Recently we heard from a patient who wanted to share his success story from over a decade ago and how he went from being the patient to the expert! This is his inspiring story of hope…
At the age of five, Marty Finch sustained an "acceleration/deceleration" brain injury (the brain shifts in the skull) after his whole family was in a serious car accident. Within days after the accident, Marty started having recurrent seizures that were not responsive to treatment. This affected every aspect of his life and everything became a challenge! Marty's parents found pediatric neurologist Dr. Mark Mintz and together they started on their journey to find a treatment.
"Determining an accurate diagnosis and treatment can take some time and determination," explains Dr. Mintz, "but gathering the correct information is important in leading us to the answers that can bring positive change for a patient. Marty was young when he started this journey, but incredibly brave through the entire process."
Marty's mother, Patti Ann, also recalls their journey together. "Through all the challenges, Dr. Mintz always took the time to listen. He genuinely cared. He spoke to us calmly and sensibly, reassured us, and discussed treatment options with us. We ended up enrolling Marty in a clinical drug study that ultimately kept his seizures away for good at the age of 17."
Over a decade later, Marty is a personal trainer, and a certified fascial stretch therapy (FST) specialist. He has dedicated his life to promoting strength and fitness to individuals who are own their own journey to find improved health and wellness.
"We didn't stay in touch for the past 12 years," recalls Patti Ann, "but Dr. Mintz made such an impact on our lives that we never forgot him or what he did for us."
Over the holidays, Marty recognized on social media a picture of the doctor training for a triathlon. He reached out to reconnect and invite him to see the gym. Dr. Mintz accepted the invitation. "It was an amazing moment to meet him, express our gratitude, reflect back, and establish a connection with this awesome man," recalls Patti Ann.
It has been a privilege to be part of Marty's successful journey," explains Dr. Mintz. "I could not be prouder of Coach Marty. And now Marty is offering me his expertise."
Marty stretched Dr. Mintz on Christmas Eve.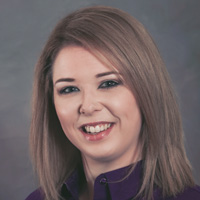 Hilary Murphy, PhD
Neuropsychologist
Murphy, H. (2020, June 16). Dysregulated and Dysexecutive [Webinar presentation]. The India Autism Center and NeurAbilities Webinar Series.
Murphy, H. (2020, November 6) Managing Attention Deficit Hyperactivity Disorder (ADHD) in the Classroom [Virtual Conference presentation]. NJEA Conference, Virtual.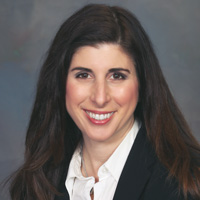 Azlen Theobald, PsyD
Neuropsychologist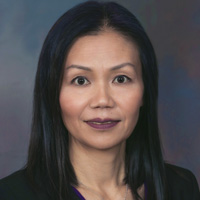 Kaori Nepo, PhD, BCBA-D
Director, Behavior Services
Nepo, K., Tincani, M., & Axelrod, S. (2020). Teaching Mobile Device-Based Leisure to Adults With Autism Spectrum Disorder and Intellectual Disability. Focus on Autism and Other Developmental Disabilities, 108835762094350. doi:10.1177/1088357620943500


The use of mobile devices has become a major medium of leisure engagement for the general population. However, individuals with intellectual disabilities (ID) experience disparities in technology access, which may limit their engagement in mobile device-based leisure. Little research has examined procedures for teaching individuals with ID to engage in leisure activities with technology. Employing an iPad2, the present study examined the effects of an intervention package with most-to-least prompting on independent leisure engagement of six adults with autism spectrum disorder (ASD) and ID. In addition, the impact of teaching visual schedule use to increase their independence in leisure engagement was assessed. Results indicated that the interventions were effective in increasing the participants' independent leisure engagement and their duration of leisure engagement. Caregivers reported high degrees of satisfaction with the interventions.

Tincani, M., Miller, J., Lorah, E. R., & Nepo, K. (2020). Systematic Review of Verbal Operants in Speech Generating Device Research from Skinner's Analysis of Verbal Behavior. Perspectives on Behavior Science, 1-27. doi.org/10.1007/s40614-020-00243-1


Skinner's (1957) book Verbal Behavior is a critical tool in designing effective communication programs for individuals with limited speech. The purpose of this systematic review was to analyze the speech generating device (SGD) research literature from Skinner's taxonomy of primary verbal operants. An extraction procedure yielded 56 studies published between 1995 and 2018, with a total of 221 participants, most of whom had autism spectrum disorder (ASD) or an intellectual and developmental disability (IDD). The large majority of SGD studies (42) targeted multiply controlled mands, whereas only a handful of studies targeted verbal operants that were not mands. Few studies employed procedures for fading contrived sources of stimulus control to promote spontaneous responding, and few studies targeted more sophisticated, topography-based responses (e.g., typing, speech). Results of the review highlight the need for better dissemination of Skinner's Verbal Behavior, the need for research to evaluate effects of SGD in teaching a greater variety of spontaneous verbal operants, and the need to focus on application of SGD with populations beyond individuals with ASD and IDD.

Morris, C., Conway, A.A. & Goetz, D.B. A review of effective strategies for parent-delivered instruction. Behavior Analysis Practice (2021). https://doi.org/10.1007/s40617-020-00525-9


Parent involvement in treatment is an important component of effective behavior-analytic services.Whether parents are expected to act as the primary behavior change agent or support treatment in other ways, behavior analysts must provide them with the resources necessary to encourage lasting behavior change. A critical component of supporting lasting behavior change is the foundational skills related to instruction delivery. Without these skills, parents will not likely benefit from more advanced programs and interventions recommended by behavior analysts. Therefore, the purpose of this article is to describe the foundational skills necessary for parents to successfully establish an instructional environment for further program and intervention delivery. To aid practitioners, a parent-friendly handout is included and discussed.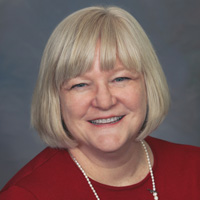 Lisa Alberts, DNP, PMHNP-BC
Psychiatric & Primary Care Nurse Practitioner
Alberts, L. (2020). Paternalism to Trusteeship: Limitations of Autonomy Caring for Persons With Intellectual Disabilities. International Journal for Human Caring, 24(3), 213-221. doi:10.20467/humancaring-d-19-00054


Individuals with intellectual and developmental disabilities have overcome the abuses of the past but continue to be challenged by discrimination and stigmatization. This article highlighted and reconciled the tension to care for individuals with intellectual and developmental disabilities. Autonomy, facilitated by relationship with trusted advocates, can move individuals forward and replace age-old precepts of paternalism as individuals with intellectual and developmental disabilities exert their citizenship. Nurses and other healthcare providers can create new models of service delivery focused on caring, in relationship with individuals with intellectual and developmental disabilities, continuing the evolution of care and culture change needed for belonging.

Alberts, L. (2020). Evidence-Based Approaches for Prescribing Psychotropic Medications in Individuals with Autism Spectrum Disorders. Journal of Doctoral Nursing Practice, 13(3). http://dx.doi.org/10.1891/JDNP-D-20-00001


Treating children and adults with autism spectrum disorders (ASDs) is challenging, whether for mental health concerns, underlying healthcare conditions, or a variety of behavioral challenges, such as self-injury, aggression, or irritability. Objective: This article highlights evidence-based approaches to inform prescribing practices in treating children and adults with ASDs and mental health or behavioral challenges. Methods: Current and historical literature focusing on treating individuals with ASDs using psychotropic medications was analyzed. Results: Psychotropic medications may not be the best choice for treating individuals with ASDs and mental health or behavioral challenges. Inappropriate use of psychotropic medications in this population can cause significant side effects and lead to long-term health related issues. Conclusions: Prescribers should use evidence-based approaches when treating this population. Implications for Nursing: Nurse practitioners are likely to encounter patients with ASDs in their practice. Understanding special considerations in prescribing for this population is highly relevant and important to improve health outcomes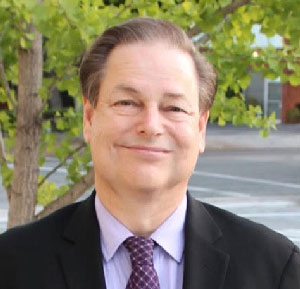 Richard Boles, MD
Medical Geneticist
van Tilburg, Miranda A.L.a,b,c,*; Parisien, Marcd; Boles, Richard G.e,f; Drury, Gillian L.d; Smith-Voudouris, Juliand; Verma, Vivekd; Khoury, Samard; Chabot-Doré, Anne-Julied; Nackley, Andrea G.g,h; Smith, Shad B.g; Whitehead, William E.i; Zolnoun, Denniz A.j; Slade, Gary D.k,l,m; Tchivileva, Innak; Maixner, Williamg; Diatchenko, Ludad A genetic polymorphism that is associated with mitochondrial energy metabolism increases risk of fibromyalgia, PAIN: December 2020 – Volume 161 – Issue 12 – p 2860-2871 doi: 10.1097/j.pain.0000000000001996


Alterations in cellular energy metabolism have been implicated in chronic pain, suggesting a role for mitochondrial DNA. Previous studies reported associations of a limited number of mitochondrial DNA polymorphisms with specific pain conditions. In this study, we examined the full mitochondrial genomes of people with a variety of chronic pain conditions. A discovery cohort consisting of 609 participants either with or without a complex persistent pain conditions (CPPCs) was examined. Mitochondrial DNA was subjected to deep sequencing for identification of rare mutations, common variants, haplogroups, and heteroplasmy associated with 5 CPPCs: episodic migraine, irritable bowel syndrome, fibromyalgia, vulvar vestibulitis, or temporomandibular disorders. The strongest association found was the presence of the C allele at the single nucleotide polymorphism m.2352T>C (rs28358579) that significantly increased the risk for fibromyalgia (odds ratio [OR] = 4.6, P = 4.3 × 10−4). This relationship was even stronger in women (OR = 5.1, P = 2.8 × 10−4), and m.2352T>C was associated with all other CPPCs in a consistent risk-increasing fashion. This finding was replicated in another cohort (OR = 4.3, P = 2.6 × 10−2) of the Orofacial Pain: Prospective Evaluation and Risk Assessment study consisting of 1754 female participants. To gain insight into the cellular consequences of the associated genetic variability, we conducted an assay testing metabolic reprogramming in human cell lines with defined genotypes. The minor allele C was associated with decreased mitochondrial membrane potential under conditions where oxidative phosphorylation is required, indicating a role of oxidative phosphorylation in pathophysiology of chronic pain. Our results suggest that cellular energy metabolism, modulated by m.2352T>C, contributes to fibromyalgia and possibly other chronic pain conditions.

Boles, R. (2020, July 1). The Benefits of Genetic Testing for Treating Autism [Webinar presentation]. The India Autism Center and NeurAbilities Webinar Series.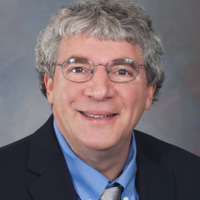 Mark Mintz, MD
Pediatric Neurologist, Chief Medical Officer
Zupanc ML, Cohen BH, Kang PB, Mandelbaum DE, Mink J, Mintz M, Tilton A, Trescher W: Child Neurology in the 21st Century: More Than the Sum of Our RVUs. Neurology 2020; 94(2):75-82. doi: 10.1212/WNL.0000000000008784. Epub 2019 Dec 24.
Vergano SA, Mintz M, et al.: The variability of SMARCA4-related Coffin-Siris Syndrome: do nonsense candidate variants add to milder phenotypes? American Journal of Medical Genetics Part A 2020; 182(9):2058-2067. doi: 10.1002/ajmg.a.61732. Epub 2020 Jul 20.
Mintz, M. (2020, May 14). Key Considerations for Reopening a Neurology Practice [Webinar presentation]. American Academy of Neurology Webinar.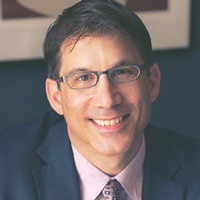 Amir Miodovnik, MD
Developmental – Behavioral Pediatrician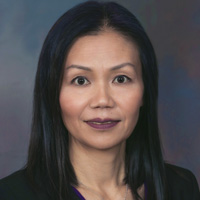 Kaori Nepo, PhD, BCBA-D
Director, Behavior Services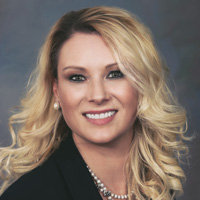 Kathleen Stengel, MS, BCBA, LBA
Chief Executive Officer
Nepo, K., Stengel, K. (2020, July 8). Video Modeling and Other Visual Strategies for Individuals with Autism Spectrum Disorder. [Webinar presentation]. The India Autism Center and NeurAbilities Webinar Series.
Nepo, K., Stengel, K. (2020, March 21-25). The Use of Autism Curriculum Encyclopedia in Program Development and Service Delivery for Children with Autism [Virtual Poster presentation]. ABAI Conference, Virtual.
Nepo, K., Stengel, K. (2020, October 16). Utilizing Behavioral Skills Training for Employees to Resume Safe In-Person Service Delivery in the Wake of COVID-19 [Virtual Conference presentation]. 38th Virtual Annual Autism Conference hosted by Autism New Jersey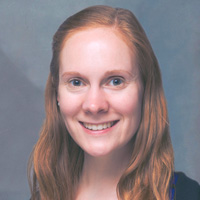 Jennifer Schwartz, BCBA
Behavior Analyst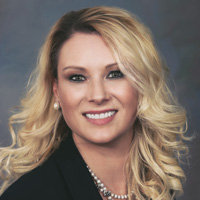 Kathleen Stengel, MS, BCBA, LBA
Chief Executive Officer