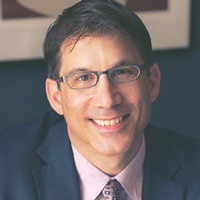 Amir Miodovnik, MD
Developmental – Behavioral Pediatrician
Dr. Miodovnik is a developmental pediatrician who recently joined the team at NeurAbilities Healthcare and is available to provide comprehensive evaluations and consultations for children and adolescents with developmental delays, autism, ADHD, learning differences, and behavioral concerns. Dr. Miodovnik also works closely with families to identify strategies that promote academic, social, and behavioral well-being of his patients.
Dr. Miodovnik attended the University of Virginia and graduated early through the Echols Scholar honors program. After completing medical school at The Ohio State University College of Medicine and Cleveland Clinic, he completed his pediatric residency at Lurie Children's Hospital of Chicago and Northwestern University Feinberg School of Medicine. Following residency, Dr. Miodovnik served in the US Navy as a Lieutenant Commander in Okinawa, Japan. Subsequently, he was an attending physician at Children's Hospital of Los Angeles. Dr. Miodovnik's global health work included volunteering as a field doctor for Médecins Sans Frontières (Doctors Without Borders) in Africa, Project Medishare in Haiti, and receiving a Diploma in Tropical Medicine and Hygiene from the Gorgas Institute in Lima, Peru.
Dr. Miodovnik's interest in child development evolved from a research fellowship in Pediatric Environmental Health at Mount Sinai Medical Center under the mentorship of Dr. Philip Landrigan. He earned a Master of Public Health degree investigating the potential toxicity of endocrine disrupting chemicals on the developing brain. After completing a clinical fellowship in Developmental-Behavioral Pediatrics and a Leadership Education in Neurodevelopmental Disabilities (LEND) fellowship at Boston Children's Hospital and Harvard Medical School, he served as Chief of Developmental Medicine at Maimonides Children's Hospital, Brooklyn's only children's hospital.