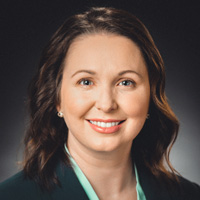 Jillian Sheehan, MS, BCBA
Regional ABA Director
Jillian Sheehan is a Board-Certified Behavior Analyst serving as the Practice Administrator for behavior services in our PA Autism Treatment Centers.
After earning her Master of Science in Behavioral Analysis from St. Joseph's University, Jillian gained experience at Epic Developmental Services in Pennsylvania providing direct therapy, direct support staff supervision, and case management.
Jillian decided to become a behavior analyst after she directly witnessed the success of one of her students through the ABA system while student teaching.
"When I was student teaching, I had firsthand experience with a child who displayed food aggression and I saw the entire FBA process conducted and Differential Reinforcement procedures implemented. Over time, this individual was able to communicate if he was still hungry and if the teacher told him there was no more snack, he was able to accept that answer. That was the day I decided to become a behavior analyst."
Jillian finds her role rewarding in not only seeing the children she works with achieve their goals, but the families as well.
"I love working with children and their families. Seeing both the child and the family achieve their goals is extremely rewarding."
Jillian has 2 children and was part of the West Chester University Women's lacrosse team where they became National Champions in 2008. Her team was recently inducted into the WCU Hall of Fame!