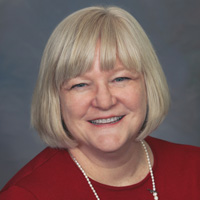 Lisa Alberts, DNP, APRN-BC, PMHNP-BC
Psychiatric & Primary Care Nurse Practitioner
Dr. Lisa Alberts is a psychiatric nurse practitioner at NeurAbilities Healthcare and Assistant Professor in the School of Nursing and Health Sciences at La Salle University in Philadelphia, PA. She holds a Doctorate of Nursing Practice from La Salle University in Pennsylvania and is board certified through American Nurses Credentialing Center as an Adult Health Nurse Practitioner as well as a Psychiatric Mental Health Nurse Practitioner (PMHNP). She began her training at Duke University, earning a Bachelor's of Science in Nursing. She went on for her Master of Science in Nursing from La Salle University and received a Post Master's certificate as a Psychiatric Mental Health Nurse Practitioner from Drexel University.
For over 30 years, Dr. Alberts has cared for adolescent and adult patients in a variety of settings, including in-patient hospitals, community group homes, and out-patient practices. She has dedicated much of her nursing career to working with individuals with neurological concerns, which was inspired prior to attending nursing school. "I worked as a summer camp counselor for an organization serving individuals with developmental disabilities when I was 17 years old," Dr. Alberts remembers. "I felt a great connection to the community of campers and other staff that summer and many summers following. I still remain connected to that organization today. Those experiences are the foundation of my career path."
Dr. Alberts specializes in behavioral health and treating children and adults with intellectual and developmental disabilities and complex medical and behavioral conditions. In addition, she is coordinator of the Psychiatric Mental Health Nurse Practitioner (PMHNP) program at La Salle University. As both a clinical practitioner and professor, she has gained extensive experience delivering telehealth services to patients, and educating nurse practitioners on using telehealth to improve access to care.