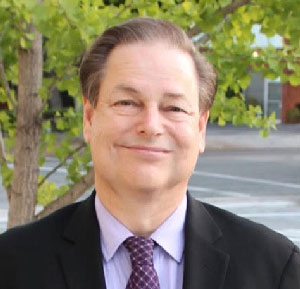 Richard Boles, MD
Medical Geneticist
Dr. Richard G. Boles is a medical geneticist and a pediatrician who specializes in mitochondrial medicine, functional disease (including cyclic vomiting syndrome, other atypical forms of migraine, and chronic fatigue syndrome) and autism spectrum disorders. His expertise stems from decades of both clinical work and research at a major academic center as well as from his most recent experience in cutting edge biotechnology and genomics. He uses an innovative and integrative approach in both diagnosis and treatment to best serve his patients.
Dr. Boles leads the NeuroGenomics program at NeurAbilities. Patients, physicians and other health care providers will be able to consult with Dr. Boles directly about reanalyzing previously done genetic testing results, advice for managing neurometabolic disorders, or to obtain guidance on choosing and interpreting genetic testing. Neurogenomics can help to unravel the biological causes and contributions for many diseases and disorders, as well as provide important information for changing clinical management, including:
Mitochondrial Disease and Dysfunction
Autistic Spectrum Disorders
Neurodevelopmental Disorders and Intellectual Disabilities
Chronic Pain, Fatigue, and Headache Disorders
Epilepsy/Seizures
Unexplained and Undiagnosed Disorders
And Much More…
Education:
University of Arizona – Biochemistry major
UCLA Medical School
Harbor-UCLA Medical Center – Pediatrics
Yale University – Medical Genetics and Metabolic Disease
Experience:
10 years as a general pediatrician, mostly part-time
20 years as a medical geneticist at Children's Hospital Los Angeles
20 years (overlapping CHLA) as faculty at the Keck School of Medicine at USC, including research and teaching
5 years as the Medical Director of Courtagen Life Sciences
Participation in multiple organizations, past and present, including the Scientific Advisory Board of the United Mitochondrial Disease Foundation and a Principal Adviser of the Cyclic Vomiting Syndrome Association.