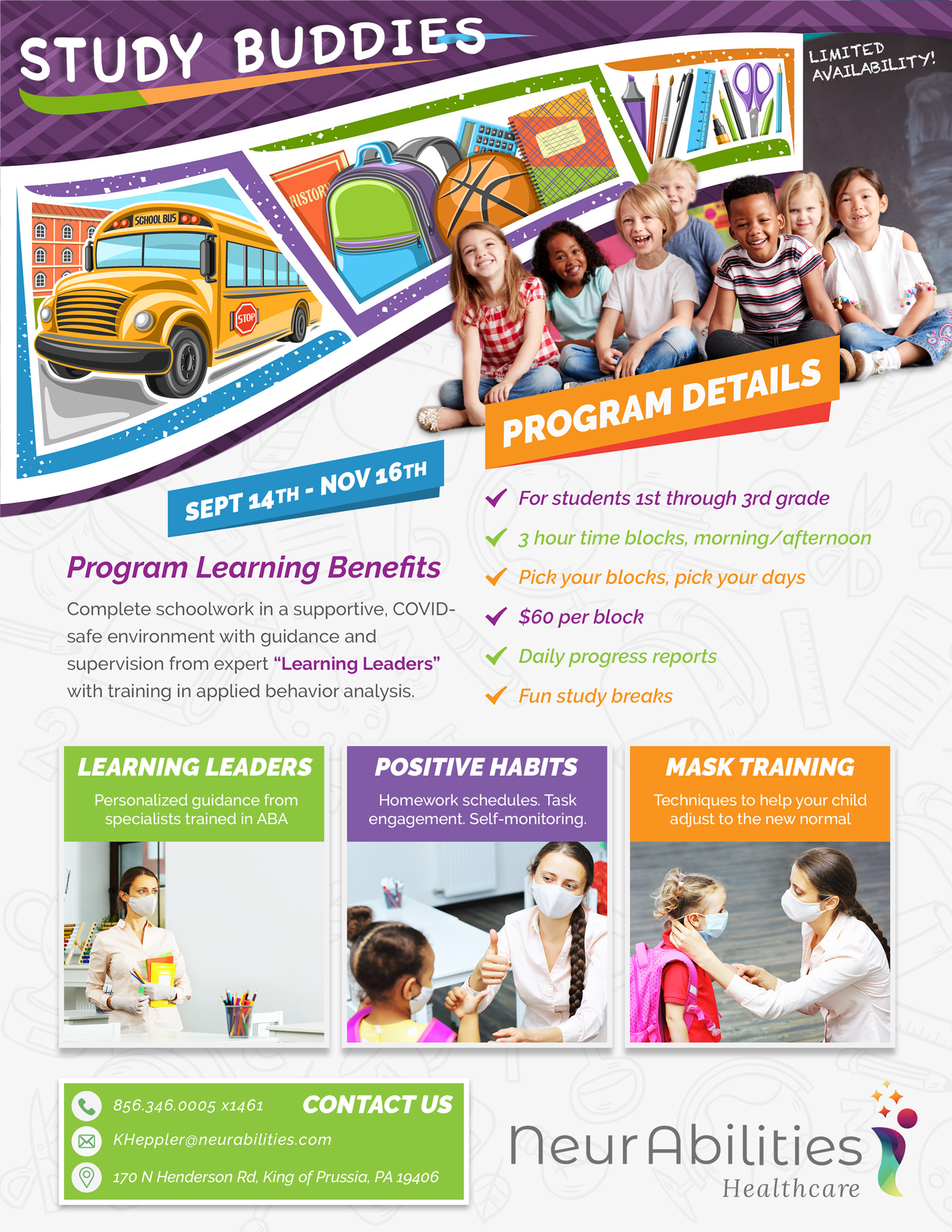 DATES: September 14th through November 16th
AGES: Students 1st through 3rd Grade
LOCATION: NeurAbilities King of Prussia Clinic
SCHEDULE: 3 Hour Time Blocks, Mornings/Afternoons, 5 Days/Wk
Pick any blocks, pick any days!
COST: $60 per Time Block
PROGRAM LEARNING BENEFITS:
Complete schoolwork in a supportive, COVID-safe environment with guidance and supervision from expert "Learning Leaders" with training in applied behavior analysis.
Develop positive habits such as:
Homework Schedules
Task Engagement
Self-Monitoring Habits
Proper COVID Mask Usage and Sensitization
Daily Progress Reports
Contact us to inquire!
Phone – 856.346.0005 ext 1461
Email – kheppler@neurabilities.com