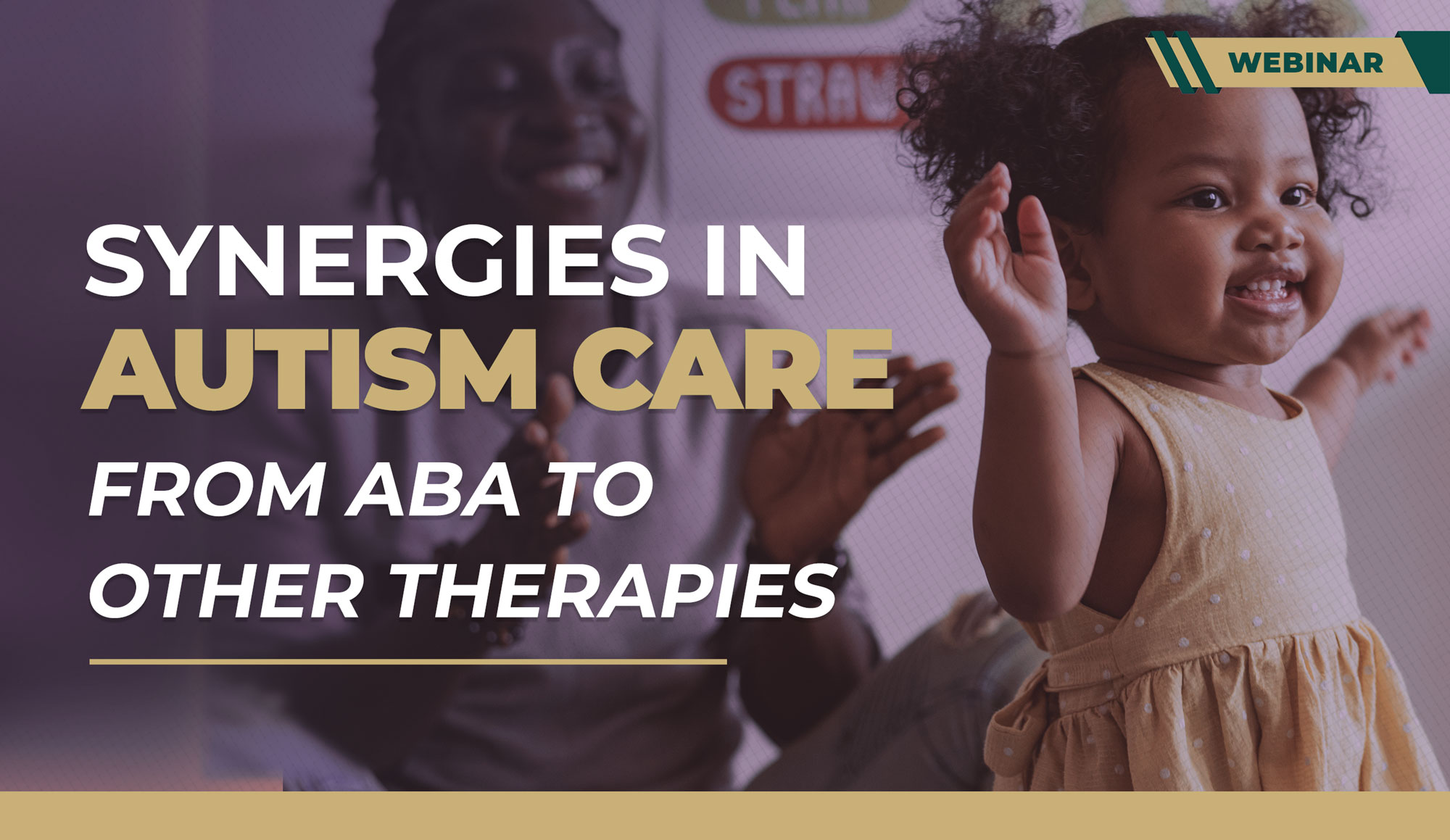 Our expert panel will discuss how synergies are formed by bringing together a team of specialists to address autism care.
When a child is diagnosed with autism, a proposed treatment plan might include a variety of therapies in addition to parent support and even medication. How do parents determine which treatment options are best for their child and the entire family?
In this panel presentation, our multispecialty and interdisciplinary team of autism experts, including a Board Certified Behavior Analyst, Marriage/Family Therapist, Neuropsychologist, and medical practitioner will discuss how synergies are formed by bringing together a team of specialists to address autism care. This talk is designed for parents and professionals.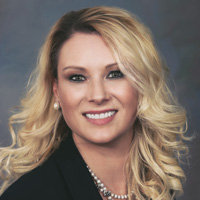 Kathleen Stengel, CEO , BCBA
Ms. Kathleen Bailey is a Board Certified Behavior Analyst and has worked in the field of Applied Behavior Analysis (ABA) for over twenty years with her major area of clinical interest consisting of treatment development for individuals on the Autism Spectrum. Ms. Stengel developed and owned her own ABA practice as an expert in creating systems to improve clinical outcomes for those populations she served.
Ms. Stengel began her academic training at Temple University and continued her graduate training at the University of North Texas, where she received her Master of Science degree in Behavior Analysis. During her tenure at both universities, Ms. Stengel implemented ABA treatment programs for children with autism as well as developed and implemented caretaker training programs to allow children to be successful within their family unit. Upon obtaining her MS degree, Ms. Stengel started specialized practices for children with behavior disorders including autism. She maintains a specific passion for helping children and families with a particular interest in population health management and clinical outcomes.
Ms. Stengel currently serves as CEO of NeurAbilities, a health care organization, where she is charged with increasing clinical outcomes by implementing an interdisciplinary model of intervention including neurology, neuropsychology, behavior analysis, speech and language and occupational therapy services. She maintains a unique skill set in providing high quality care through standardized and replicable intervention models. In addition, Ms. Stengel is skilled in OBM and ensures that systems are implemented from the hiring and training of staff to budget development and long-range planning to ensure that clinical outcomes are maximized.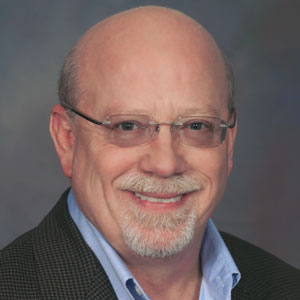 Dr. Alberts, a native of Indiana, is a licensed psychologist who has practiced in the fields of Clinical Psychology, Forensic Psychology, and Neuropsychology for over 20 years.
He received his PhD in Clinical Psychology from West Virginia University where his training concentrated on Behavior Therapy and Clinical Neuropsychology. He went on to complete his internship in Behavioral Medicine in the Department of Psychiatry and Human Behavior at Brown University and then continued at Brown as a Research Fellow in Behavioral Medicine. He subsequently completed a Post-Doctoral Fellowship in Clinical Neuropsychology at Bancroft Rehabilitation Services and previously served as Chief Neuropsychologist for the Bancroft NeuroHealth organization for a number of years.
He has wide ranging experience in comprehensive and empirically derived neuropsychological examinations of patients with acquired or developmentally based neurological impairment and has provided services to individuals in inpatient, outpatient, school, residential, correctional, and rehabilitation-based settings. In addition to his assessment competence, he has developed, delivered, and supervised functional and remediation-based cognitive rehabilitation therapy programs to both traumatically brain injured and developmentally disabled individuals.
Dr. Alberts has provided expert evaluations and witness testimony in numerous legal cases involving Special Education services, personal injury, medical negligence, life care planning/calculations, disability determination, and violence risk assessment in juvenile and adult offenders.
He has published and presented on the topics of traumatic brain injury, Fetal Alcohol Syndrome (FAS), autism, and behavior therapy.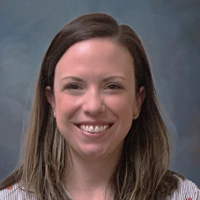 Erin O'Brien LDT-C, BCBA Behavior Analyst
Erin O'Brien, LDT-C, BCBA, is a Board Certified Behavior Analyst providing ABA therapy at the NeurAbilities clinic in Cherry Hill.
Erin received her Post-Masters Certificate in Behavioral Analysis from St. Joseph's University in Philadelphia, PA and her Master's in Learning Disabilities from Rowan University in Glassboro, NJ. Erin also received a Bachelor's degree in Psychology from St. Joseph's University in Philadelphia, PA.
When asked why she chose to become a behavior analyst, Erin shared, "When I was an undergraduate, I had no idea what I wanted to do as a career.  In my senior year I did an internship at a special education school for children who were medically fragile and technology dependent.  That experience helped me realize how much I wanted to work with children with special needs.  Since then I've had a variety of roles in the field, but working in ABA has by far been the most rewarding."
Before coming to NeurAbilities, Erin worked as a BCBA for several organizations throughout New Jersey, providing supervision, planning, and direct therapy. She has worked in area hospitals and home settings providing early intervention services to children ages 0 to 3 and conducting family training.
Erin shared that the most commonly asked question she is usually faced with is "why a child engages in a particular behavior."  Erin explained that there are many factors to consider when answering that question and that part of her job is not only figuring what those factors are but also "helping staff, parents and caregivers learn how to figure it out and, more importantly, make changes to the child's environment to help the child be more successful."  
Erin expressed that she loves the moments when something clicks for a child, and you see them using a newly learned skill to fulfill a want or need that had been previously been going unfulfilled or required much more response effort.    
Rachel Schwartz has worked in the field of ABA for over 15 years. She received her master's in Applied Behavior Analysis from Temple University and her master's in Couples and Family Therapy from Jefferson University. She has a strong interest in integrating ABA and family therapy to help the people she serves.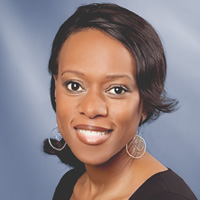 Madeline Chadehumbe MD, FAAN Pediatric Neurologist
NeurAbilities Healthcare proudly welcomes Madeline Chadehumbe, M.D. to the team as Head of the Division of Neurology and Developmental Pediatrics.
Dr. Chadehumbe's belief that the brain and mind are closely associated has inspired her to help children with neurological and neurobehavioral issues. She recognizes the importance of instilling hope in patients and their families through evidence-based and interdisciplinary care, with compassion and respect.
Viewing childhood as a journey, full of possibilities, Dr. Chadehumbe strives to help each child become the best possible version of themselves. While she cares for patients with a variety of neurological concerns, she has special interest in providing treatment for patients with self-injurious behaviors in autism and neurodevelopmental disorders, headaches, dysautonomia, 22q11.2 deletion syndrome, epilepsy, and integrative medicine.
As an advocate for children with a variety of neurological concerns, Dr. Chadehumbe sits on the Medical Advisory Board of the International 22q11.2 Foundation and Eden Autism Board in Princeton, NJ. She is also a recent recipient of Penn Pearls Teaching Award by the Perelman School of Medicine at the University of Pennsylvania and of the Diversity Leadership Program Award by the American Academy of Neurology. In October of this year, Dr. Chadehumbe was appointed to the Child Neurology Foundation Board and was elected and approved for Fellow of the American Academy of Neurology status.
Dr. Chadehumbe received her medical degree from the University of Zimbabwe, conducted her pediatric residency at Michigan State University and her child neurology residency at Cincinnati Children's Hospital Medical Center University. Following her academic studies, she accomplished triple Board-Certification, specializing in Pediatrics, Child Neurology and Headache medicine.
When asked about the origin of her elegant accent, she explains that it uniquely evolved through her lifetime, being born in England, attending medical school in Zimbabwe, and living in the United States since 2000 when she arrived to pursue her medical career. She now lives in New Jersey with her husband and two sons.

Existing Patient Appointments
Billing and Insurance Information
Request Prescription Refills
Our Mission
To transform the lives of patients through precision medicine, behavior sciences, and therapeutic treatments with compassion, dignity, and respect.
Our Vision
To provide hope and achieve positive outcomes for those we serve.
Our Values
Compassion ✦ Collaboration ✦ Integrity ✦ Excellence ✦ Joy
NOTICE: This website is for informational purposes only and is not intended as medical advice or as a substitute for a patient/physician relationship.
NeurAbilities Healthcare does not exclude, deny benefits to, or otherwise discriminate against any person on the grounds of race, color, or national origin, or on the basis of disability or age in admission to, participation in, or receipt of the services and benefits of any of its programs and activities or in employment therein. This statement is in accordance with the provisions of Title VI of the Civil Rights Act of 1964, Section 504 of the Rehabilitation Act of 1973, the Age Discrimination Act of 1975, and Regulations of the U.S. Department of Health and Human Services issued pursuant to the Acts, Title 45 Code of Federal Regulations part 80, 84, and 91.
© NeurAbilities Healthcare. 2023. The NeurAbilities Logo is a registered trademark.