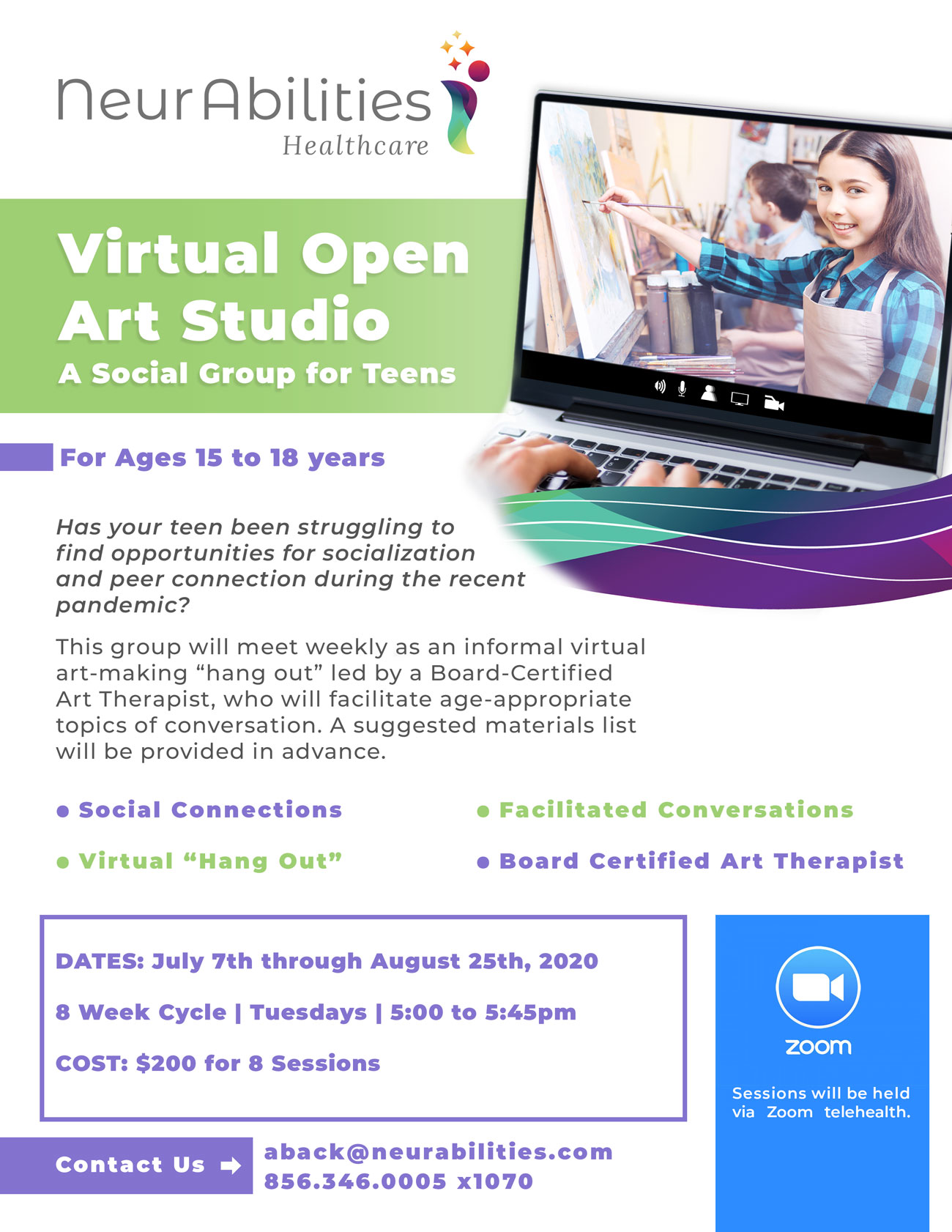 For Ages 15 to 18 Years
Has your teen been struggling to find opportunities for socialization and peer connection during the recent pandemic?
This group will meet weekly as an informal virtual art-making "hang out" led by a Board-Certified Art Therapist, who will facilitate age-appropriate topics of conversation. A suggested materials list will be provided in advance.
DATES: July 7th through August 25th, 2020
8 Week Cycle | Tuesdays | 5:00 to 5:45pm
COST: $200 for 8 Sessions
Contact Us to Inquire:
aback@neurabilities.com
856.356.0005 x1070