Click on the picture to view the full size version…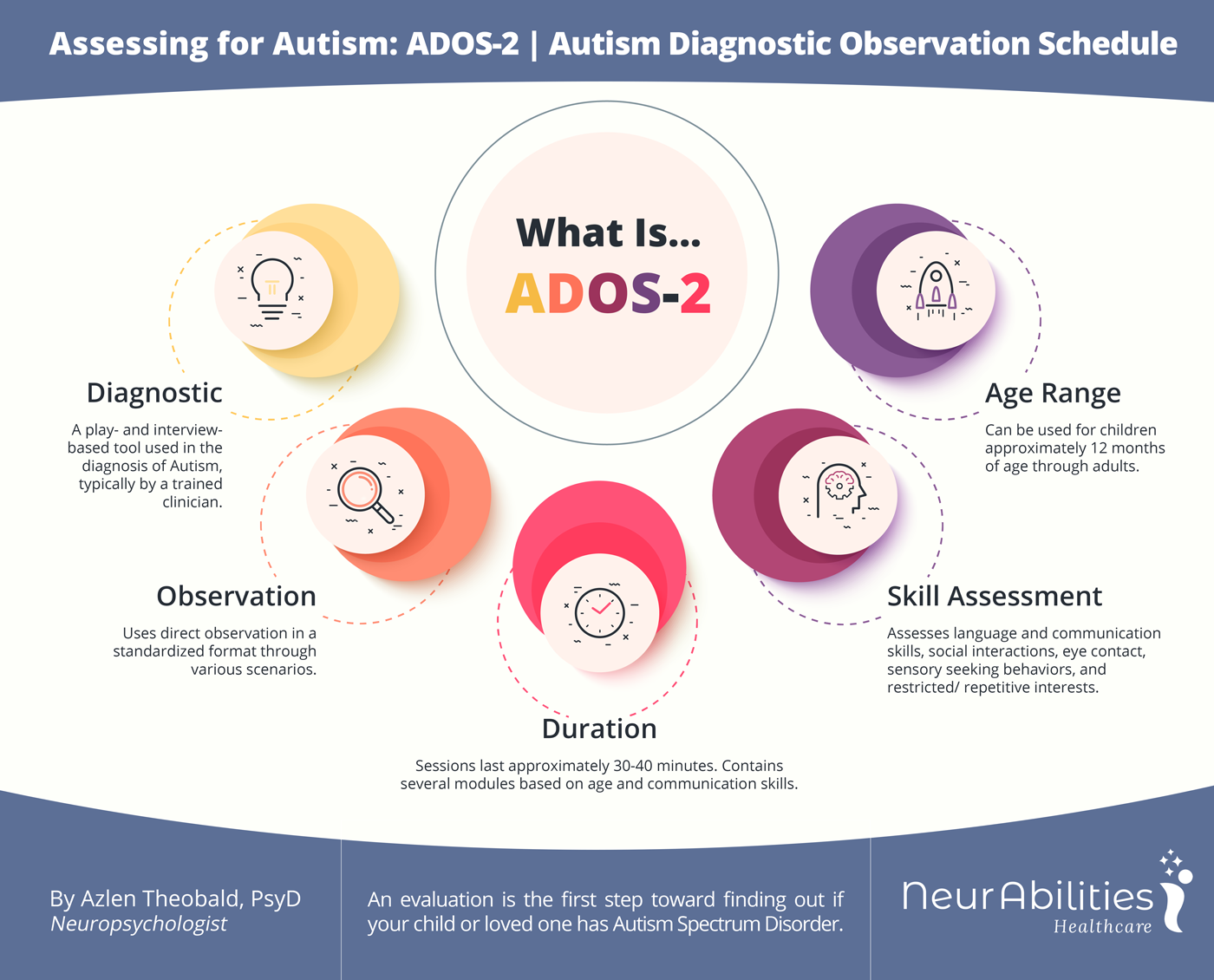 Contributed by
Azlen Theobald, PsyD
Neuropsychologist
EVALUATING FOR AUTISM SPECTRUM DISORDER
Autism Spectrum Disorder (ASD) is a neurodevelopmental disorder that involves the brain's development affecting language, communication, cognition, and social skills.
At NeurAbilities Healthcare, we use several diagnostic tools when evaluating for Autism. One component of our evaluation includes the Autism Diagnostic Schedule – Second Edition, (ADOS-2), a well-validated diagnostic instrument considered by many to be a gold standard component of Autism assessment.
WHAT IS THE ADOS-2?
A play- and interview-based tool used in the diagnosis of Autism, typically by a trained clinician
Uses direct observation in a standardized format through various scenarios
Lasts approximately 30-40 minutes
Contains several modules based on age and communication skills
Can be used for children approximately 12 months of age through adults
Assesses language and communication skills, social interactions (both quality and quantity), eye contact, sensory seeking behaviors, and restricted/repetitive interests
An evaluation is the first step toward finding out if your child or another family member has Autism Spectrum Disorder.