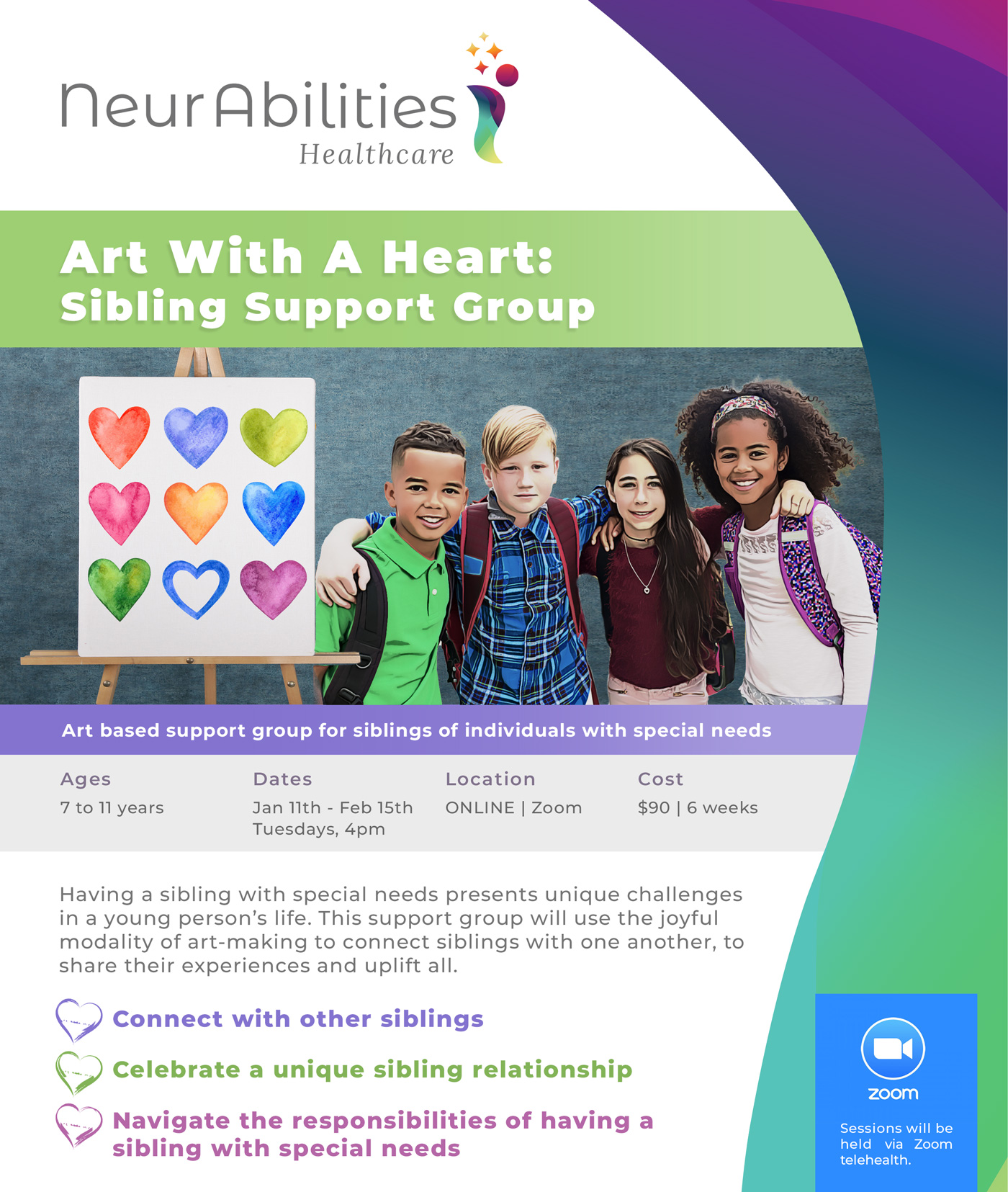 For Ages 7 to 11 Years
Having a sibling with special needs presents unique challenges in a young person's life. This support group will use the joyful modality of art-making to connect siblings with one another, to share their experiences and uplift all.
Connect with other siblings.
Celebrate a unique sibling relationship.
Navigate the responsibilities of having a sibling with special needs.
DATES:January 11th through February 15th, 2022
6 Week Cycle | Tuesdays | 4:00 to 4:45pm
COST: $90 for 6 Sessions