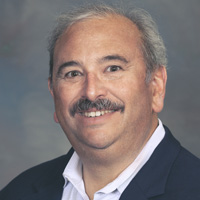 Lawrence Laveman, MD
Developmental & Behavioral Pediatrician
Lawrence Laveman, M.D. is Board Certified by the American Board of Pediatrics with a specialty in developmental and behavioral pediatrics. He received a bachelor's degree from University of Rochester (NY), a Masters of Science degree in Medical Biology from Long Island University (NY) and a Doctor of Medicine degree from University of Salamanca Faculty of Medicine (Spain). He conducted his residency in general pediatrics at Nassau County Medical Center (NY) and his Fellowship in Developmental and Behavioral Pediatrics at Rutgers-New Jersey Medical School (NJ, formerly UMDNJ-NJMS).
As a Developmental-Behavioral Pediatrician, among his appointments, Dr. Laveman served as Medical Director for the Center for Children with Special Needs of the Liberty Healthcare System, and for the Child Development Center of the Atlantic Health System. He has also held faculty appointments at Rutgers-Robert Wood Johnson Medical School (NJ, formerly UMDNJ-RWJMS); St. George's University School of Medicine (Grenada); Seton Hall University-Graduate School of Medicine (NJ); and Mt. Sinai School of Medicine (NY). Dr. Laveman has also been in private practice.
An active and well-regarded physician, Dr. Laveman has many credits to his name. Through the American Academy of Pediatrics and in collaboration with the Family Practice residency program at St. Mary's Hospital in Hoboken (Now Hoboken University Hospital), Dr. Laveman co-sponsored the CATCH planning grant to improve access to primary dental care to the children within the catchment area of the hospital's clinics. Dr. Laveman also conducted research through the National Science Foundation Fellowship, New York Academy of Sciences Fellowship and Rochester Plan Fellowship. He is passionate about teaching residents, medical students and paramedical professionals. He is also frequently invited to present to community and professional groups. A member of many professional groups, he is dedicated, in particular, to advancing the field of autism and school health. In 2014, Dr. Laveman was named "Top Doctor in New Jersey" by NJ Parent Magazine. He is a member of the Society for Developmental and Behavioral Pediatrics, active with sitting committees and involved with the special interest groups for Autism and ADHD.