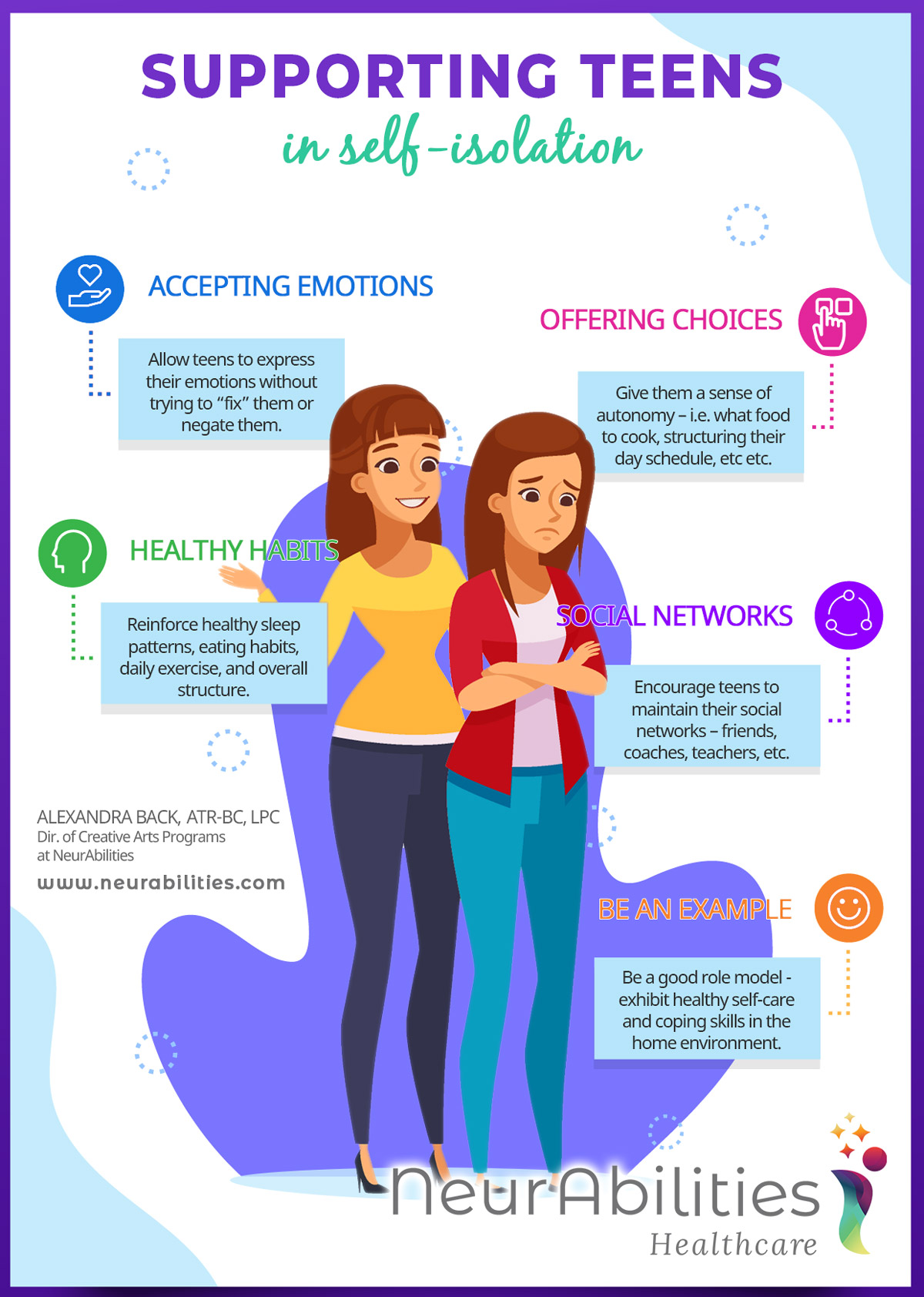 Contributed by Alexandra Back, ATR-BC, LPC
Director of Creative Arts Programs
Supporting Teens in Self-Isolation
Accepting Emotions
Allow teens to express their emotions without trying to "fix" them or negate them.
Offering Choices
Give them a sense of autonomy – i.e. what food to cook, structuring their day schedule, etc etc.
Healthy Habits
Reinforce healthy sleep patterns, eating habits, daily exercise, and overall structure.
Social Networks
Encourage teens to maintain their social networks – friends, coaches, teachers, etc.
Be An Example
Be a good role model – exhibit healthy self-care and coping skills in the home environment.