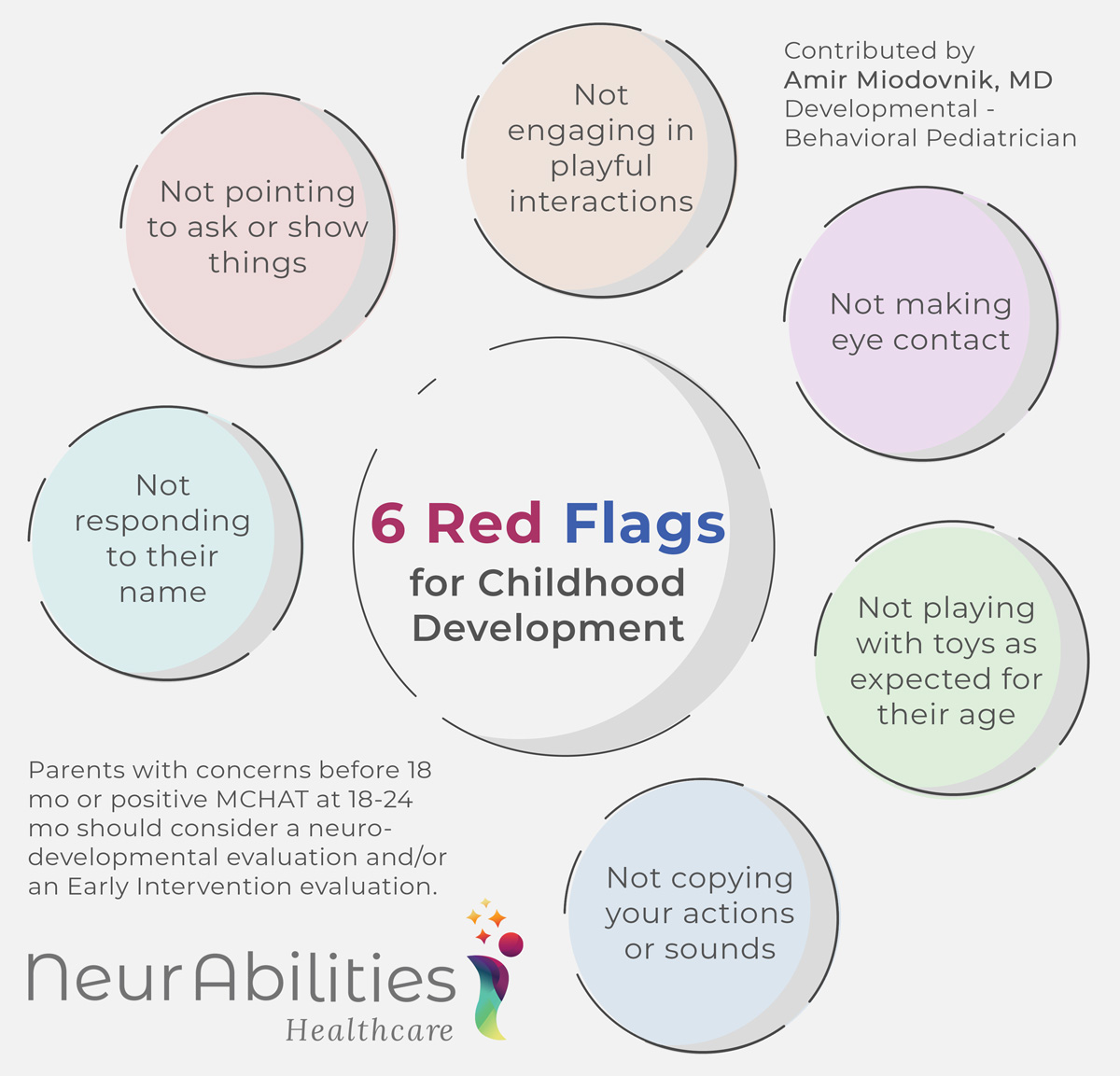 Contributed by Amir Miodovnik, MD
Developmental & Behavioral Pediatrician
Parents with concerns before 18 months or positive MCHAT at 18-24 months should consider a neurodevelopmental evaluation and/or an Early Intervention Program (EIP) evaluation.
6 Red Flags for Early Childhood Development:
Will not engage with caretaker.
Baby not responding to cooing.
Baby not responding to hand movements.
Not making eye contact.
Not smiling or giggling.
Baby on the spectrum that is very fussy.