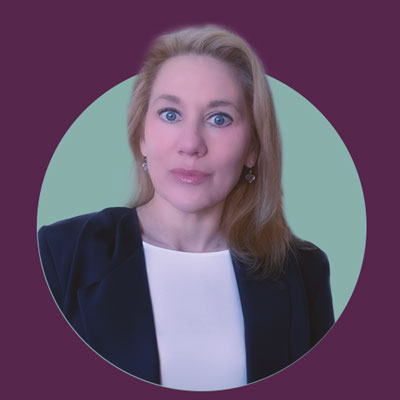 Nancy Miller, Psy.D. is a licensed psychologist who has worked with a wide variety of populations, including neurodevelopmental and neurocognitive disorders. Dr. Miller completed her undergraduate degree at Temple University in Philadelphia, PA. She continued her education at Chestnut Hill College, where she earned a Master's Degree in Counseling Psychology and a Doctoral Degree in Clinical Psychology. Dr. Miller has worked with a wide range of ages, including toddlers to older adults. She has also worked in a wide variety of settings, including outpatient services, college counseling centers, inpatient hospitals, residential facilities, in-home services, juvenile detention centers and prisons, and partial hospitalization programs. She has previously worked as Director of Behavioral Health Services for Foundations Behavioral Health, which provides in-home behavioral health care services to children and families in a 5-county area. She has also provided clinical supervision to doctoral students and post-doctoral candidates. She has served on the Board of Directors for many years at Foundations Community Partnership, as well as serving on the subcommittee for Psychological Development and Education. Dr. Miller has a particular interest in assessment, focusing largely on mental health diagnoses of children and adolescents.

Existing Patient Appointments
Billing and Insurance Information
Request Prescription Refills
Our Mission
To transform the lives of patients through precision medicine, behavior sciences, and therapeutic treatments with compassion, dignity, and respect.
Our Vision
To provide hope and achieve positive outcomes for those we serve.
Our Values
Compassion ✦ Collaboration ✦ Integrity ✦ Excellence ✦ Joy
NOTICE: This website is for informational purposes only and is not intended as medical advice or as a substitute for a patient/physician relationship.
NeurAbilities Healthcare does not exclude, deny benefits to, or otherwise discriminate against any person on the grounds of race, color, or national origin, or on the basis of disability or age in admission to, participation in, or receipt of the services and benefits of any of its programs and activities or in employment therein. This statement is in accordance with the provisions of Title VI of the Civil Rights Act of 1964, Section 504 of the Rehabilitation Act of 1973, the Age Discrimination Act of 1975, and Regulations of the U.S. Department of Health and Human Services issued pursuant to the Acts, Title 45 Code of Federal Regulations part 80, 84, and 91.
© NeurAbilities Healthcare. 2023. The NeurAbilities Logo is a registered trademark.