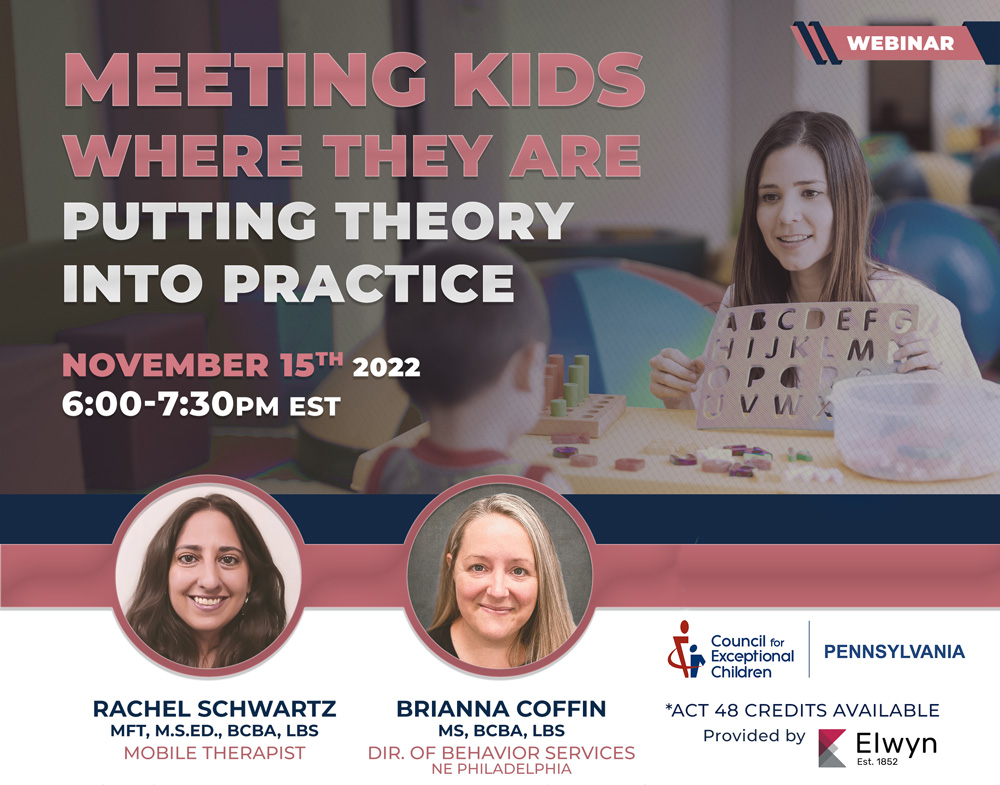 Meeting Kids Where They Are: Putting Theory Into Practice
November 15th, 2022 6:00 – 7:30 PM
The field of Applied Behavior Analysis prioritizes the use of our scientifically validated concepts and makes them practical for everyday life. Understandably, the same interventions that create positive change in a research setting can become more complicated or difficult to implement in the real world. We recognize this as one of many challenges facing teachers, parents, and clinicians as they try to integrate ABA strategies into their daily lives.
The purpose of this talk is to create a dialogue about what ABA looks like in the real world. Using the ACT Matrix, we can explore how ABA is helpful and important for the people we serve. We can examine the barriers that show up and get in the way of us using ABA effectively. Finally, we can provide examples of ABA strategies that we have used effectively, even during complicated real-life scenarios.
At the end of the presentation, we would like participants to be able to:
Identify how ABA can be helpful or important to them.
Identify common barriers to using ABA consistently or effectively.
Identify at least one ABA strategy that can use more effectively in the future.
*ACT 48 CREDITS AVAILABLE
OUR EXPERT PANEL:
RACHEL SCHWARTZ MFT, MS Ed, BCBA, LBS | Mobile Therapist
BRIANNA COFFIN MS, BCBA, LBS | Director Behavior Services, NE Philadelphia