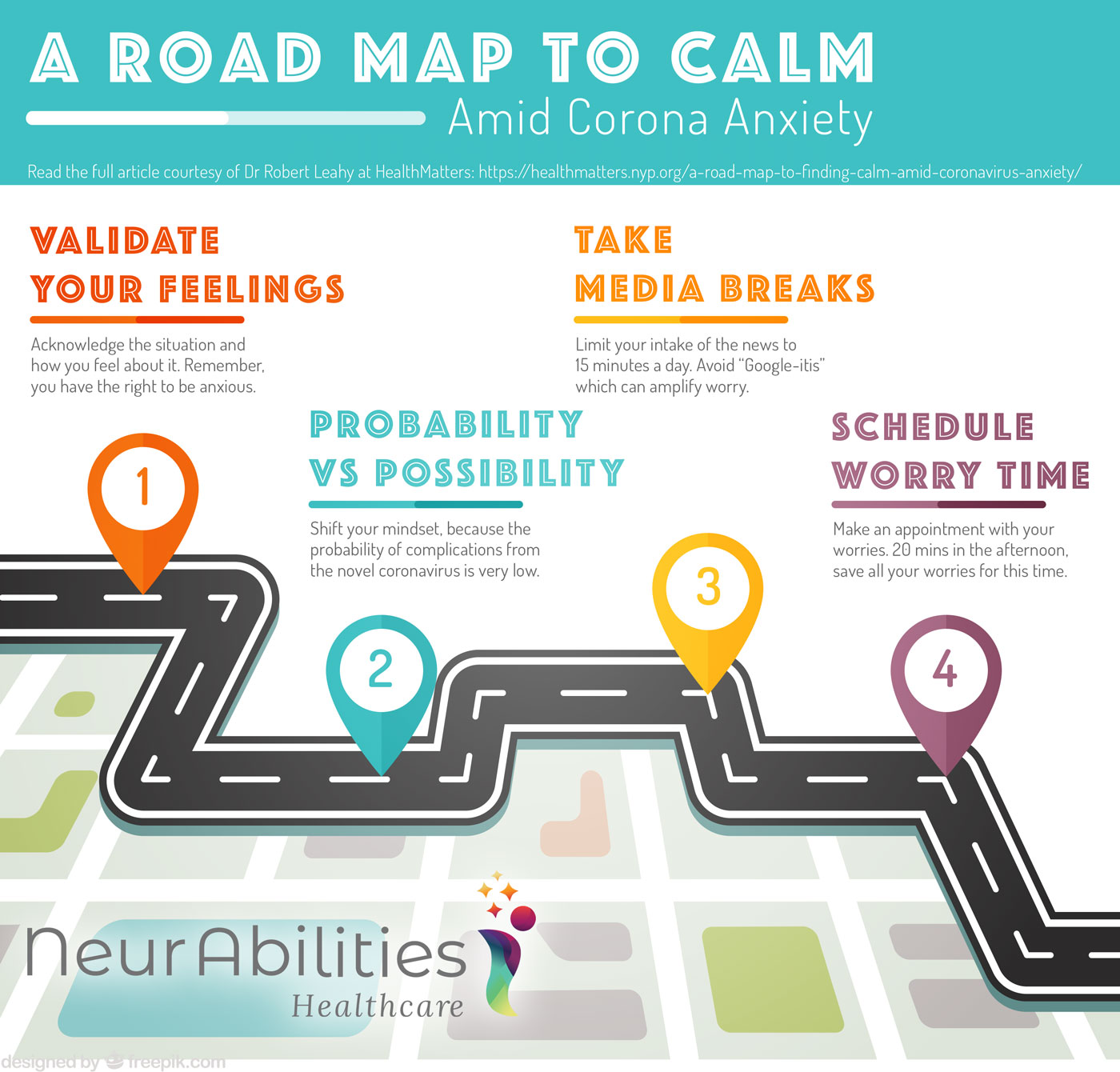 Read the full article courtesy of Dr Robert Leahy at HealthMatters:
https://healthmatters.nyp.org/a-road-map-to-finding-calm-amid-coronavirus-anxiety/
VALIDATE YOUR FEELINGS
Acknowledge the situation and how you feel about it. Remember, you have the right to be anxious.
PROBABILITYVS POSSIBILITY
Shift your mindset, because the probability of complications from the novel coronavirus is very low.
TAKEMEDIA BREAKS
Limit your intake of the news to 15 minutes a day. Avoid "Google-itis" which can amplify worry.
SCHEDULE WORRY TIME
Make an appointment with your worries. 20 mins in the afternoon, save all your worries for this time.